by Prithvi N Shahdeo

on 4 January, 2022
Writing good emails appears to be easier said than done. It has been observed that people commonly make missteps while writing to apply for a job, normally by asking a lot.  Your email acts as a translator, explaining why you're a good fit for the job; here's how to start-off: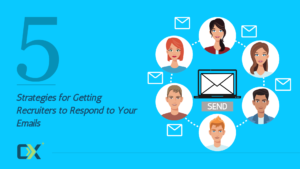 1. Be direct in your subject line:
Being precise in your message boosts your chances of receiving a response. A good subject line gives your readers a reason to open your email.
Tip: view your recent subject line performance, or use an A/B test to see if different subject lines affect your open rates. Learning about company culture or asking for introductions to the hiring team are great reasons to reach out to a recruiter.
2. Make decision-making easy:
Keep in mind that the purpose of the initial email is to acquire a yes to the introduction and a minor request, not a job offer. Start with simple inquiries because there are likely to be few emails shared. And yes, the standard salutation is no longer effective, therefore make every effort to tailor your email to a recruiter. Perform preliminary research on the recruiter's name, role, and other relevant information.
3. Keep it brief:
Recruiters want to communicate with candidates in a transparent manner. Because it's probable that your recipient may read your email on a mobile device, keeping it short is always a good idea. To be exact, your application should state the aim of your outreach, avoid a long series of questions, and include a 'call to action' that prompts a response at the end.
For instance, please let me know when you are available; I'd want to set a time to chat, etc.
4. The tone-be respectful:
Understand the purpose of your email: you're applying for a job. As a result, the tone you employ must be courteous, as the tone you use will determine the recruiter's view of you and can make or break your job offer. Begin small and always give the recruiter the last say. Being polished and professional can help you build a more positive relationship with a recruiter.
5. Time it right & wait for a reply:
Because a recruiter may receive a thousand emails for a single vacancy, make sure your communication is well-timed. Assuming that the person begins the day by checking emails, make sure yours is among the first to be read. The optimum times to send an email are between 8:00 and 10:00 a.m. or 3:00 and 4:00 p.m.
It's normal to feel compelled to receive an answer immediately wait for the employer to respond before sending follow-ups. Work on developing rapport before requesting them to spare time to view your application.
Summary: A potential recruiter receives a large number of emails each day; find a way to stand out by being precise, respectful, and being clear about your goal.